U.S Caucuses and Primaries Commence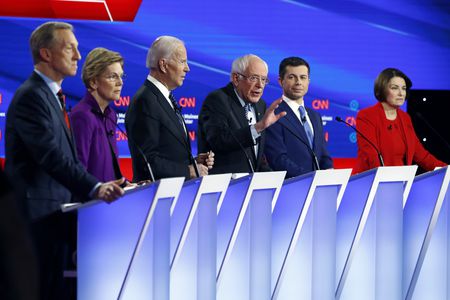 The 2020 presidential election is just around the corner and the primaries and caucuses have already commenced. The purpose of the primaries and caucuses is to let the people determine which candidate will represent their political party in the upcoming election. These caucuses and primaries will last up until early June 6, 2020. 
The way this works is each state has a different number of delegates depending on the population of the state, who will represent the interests for the people of that state. There are a total of 3,979 democratic delegates this year that have been distributed all across the country. In order for a Democratic candidate to be nominated they will need to have received a total of 1,991 of the 3,979 delegate votes.
The Iowa Caucus took place on February 3, 2020. There were a total of 41 delegates that the candidates had to attempt to win over to receive their vote. The results are in, with Pete Buttigieg taking the win with 13 pledged delegates, Bernie Sanders at his neck with 12, Elizabeth Warren with 8, Joe Biden with 6, and Klobuchar with 1. The rest of the candidates received no votes and Andrew Yang dropped out not long after.
The next primary to occur was in New Hampshire which took place on February 11, 2020. There were a total of 24 delegates for New Hampshire and the results are in: Bernie Sanders with 9 delegates, Pete Buttigieg with 9 as well, and Amy Klobuchar with 6. As of now Bernie Sanders and Pete Buttigieg seem to be the most favorable amongst the Democrats but there are still many to go.
 It is still too early to tell who the candidate for the Democratic party will be for 2020. On February 19, there was another debate among the democratic candidates and the drama was plentiful. The latest polls show Bernie Sanders in the lead, followed by Joe Biden, Michael Bloomberg coming in third, Pete Buttigieg in fourth, and Amy Klobuchar down in fifth.