Financial Aid Packages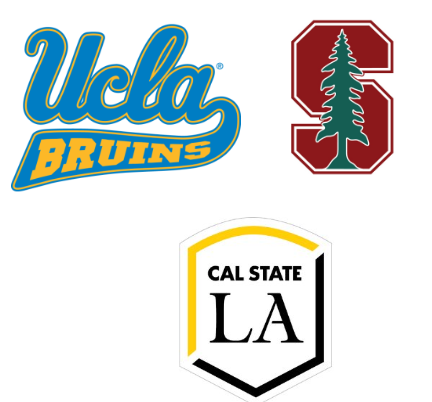 Financial aid is the one thing that every high school student wants when it comes to college. Some people receive quite a bit, but others receive little to none. Financial aid is one of those benefits that is difficult to determine how much one will receive. Students just hope for the possibility of qualifying for some, no matter if it's a small or large amount. The financial aid not only depends on the student, but also the school. Some schools that offer different amounts of financial aid are the UCs and Private universities. 
Based on data from students and Lending Tree, an online lending marketplace, Ivy League schools offer a greater amount of financial aid than the UC system offers. An example is Stanford, the tuition to attend Stanford is $87,833 per year. According to Lending Tree, it says that if families make between $100,000-$150,000 then the full tuition is paid for. Students who are receiving need-based aid, only have to contribute $5,000 a year from their work and summer earnings. 
Yale also offers an amazing need-based financial aid package. Rather than paying $83,800 a year, those who make less than $72,000 a year will have to pay 0% of their tuition, dorm, books, etc. Families who make over $72,000 also have a sweet financial aid package. If a family's income is between $75,000 and $200,000 they will only have to pay 1-20% for their child's education. 
According to UCLA's financial aid, it says that 45% of students will be receiving some amount of money. To qualify for financial aid, the family income must earn less than $80,000. The same goes for many other UC schools. One of them is UC San Diego. Around 64% of students receive financial aid from UC San Diego, but the family income must be less than $80,000. If the family makes more than that amount, they have to pay $17,299 for their son or daughter to attend school.
Finally for Cal State LA, the financial aid package can contain as much as $11,317. Around 95% of first-year students receive quite a sum of financial aid. One of the eligibility requirements is that one must be a resident if they wish to receive in-state scholarships or aid. They also have to at least receive decent grades and a satisfactory academic standing.
Those who wish to apply for a Cal-Grant must apply for FASFA. The maximum income a family can earn must be less than $110,400. A few other requirements are that one must be a California resident for a minimum of 1 year, be a U.S. citizen, can not have any type of professional degree, and have family income and assets below a minimum level.  
All of these financial aid packages are a great source for students who need to pay for tuition and fees for college. They can cover a significant amount of tuition, especially the Ivy League schools. For those who make lower incomes, the financial aid packages will provide a tremendous help.