GSA/Pride Club Multi Meeting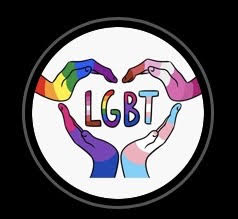 On January 26th 2021 South El Monte High School's Pride Club hosted a multi Pride meeting with various pride clubs in the district. Pride Club members were debating on what activities they are making.  While they are figuring out how or what to plan things for the big meeting, they have put more meetings in February. Pride Club is a safe spot for LGBTQ+ or allies to feel safe and have fun. Their mission is to help kids who don't feel safe, be safe and feel welcomed.
They are dealing with the difficulties of communication virtually and via email. They are asking the officers from different schools for help. They are working on their goals. "This is kind of an adventure ahead of it," Advisor Ms. Morales stated from the previous meeting, and is excited for the big meeting with the other schools. The particular reason for this circumstance is that we can build bridges between the two different schools, and to meet fascinating other people during this meeting.
The planning of the big meet, or they like to call it a Gem GSA/Pride, is to network with other clubs and meet new people. On January 26th, 2021 the officers and advisors were planning what to anticipate for the meeting, and to have groups for planning the activities. The people who joined the meets were the officers and advisors from El Monte and Mountain View. They were invited by Ms. Morales, and provided a Google Meet link for them to join. The point of this meeting is to give students an opportunity to collaborate virtually, and to have fun in the process. This might solve the boredom in the pandemic.   
The Pride Club is small but mighty. They look forward to meeting with other schools, and being around like-minded individuals. They are organizing the information for the next meetings coming in February. 
Pride Club is making plans to distribute care packages for those in need. The care package will contain some snacks, and  other essential items including a lovely note for the person.  The pandemic has given them time to plan ahead. The Gem GSA/Pride will plan to have an LGBTQ+ cookout or hangout, after the pandemic has been controlled and put behind us.