South El Monte High School Opens Their Doors & Wings In This Year's Open House
It's that time of year again. It's Open House at South El Monte High School. It's the time for parent's to see what their children have been doing throughout the school year. Even though open house happens every year, this year was unique and memorable due to the special recognitions that occurred, the art that was displayed, and the many interesting conversations that happened. 
This year's open house took place on Wednesday, March 8th, 2023 at 6 pm. It began in the quad where students and families were welcomed and delighted by special performances from the Mighty Eagle Band and the Drill Divas. After the performance concluded, Dr. Morales thanked families for coming and later dedicated a few minutes to highlight the accomplishments of senior Daisy Ayala and the Academic Decathlon Team. 
Daisy Ayala was celebrated for all of her accomplishments regarding the girl's wrestling team but most importantly for being a CIF Runner-Up. Academic Decathlon, also known as ACADECA, was recognized for all of the medals that they were able to bring home from the regional competition, and Dr. Morales took a moment to wish them the best of luck at the State competition which will be held at Santa Carla from March 23rd to March 26th.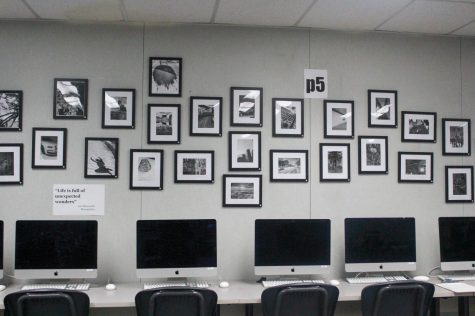 After the incredible introduction and recognition,  Dr. Morales invited and encouraged families to stop by the classrooms and talk to the teachers to understand what their child has learned, and what they are currently learning. Many families and the board members of trustees of EMUHSD attended Open House. One of the members that visited classrooms was Mountain View High School Alumni, now board member trustee Mr. Florencio Briones. Mr. Briones shared that open house is an opportunity "to see and understand what is going on in our campuses and students' lives, and an opportunity to see what we can improve on." He also shared that  "it's always a pleasure to be here on campus with our students, families, administration, and faculty members because it is important to directly hear from them." 
Superintendent Dr. Edward Zuinga was also present at this year's open house. Zuniga shared that Open House "is a unification of the community" and hopes that "students and families see that teachers and administrators care for them." 
For junior Katherine Garcia Lopez and her mother Andrea Lopez, Open House was particularly special. Katherine shared that "it was important to me for my mom to understand the important connection between my teachers and I and understand why I like coming to school." Every classroom had a unique atmosphere. Some classrooms had parents and teachers conversing. This allowed parents to inform themselves about the curriculum that their students are learning about. In other classrooms, like Ms. Davila's, there was a distinctive art show that was displayed. It was created by our mighty and talented Eagles in her art classes.  In Mr. Heilemann's class he displayed all of the photos that the students had taken in his art class. He even allowed families to purchase the photos with the starting price of $20 and students would receive $15 of profit. In Mr. Legaspi's classroom, for AP Environmental Science also known as APES, he allowed students and parents to dissect owl pellets in order to get the opportunity to find bird or mice skulls. 
At the end of the night, Open House concluded at 8 pm. It's safe to say that this year's Open House was a success. Dr. Morales and administration were content with the turnout of this year's event.