Freshman Mentoring Program: The Nest That Mentors & Nurtures Baby Eagles to Success
Have you heard about the legend of Santiago Alvillar, Mariana Limon, and Ruben Carrazco getting accepted into Stanford, or Sandra Amézcua getting into Yale? Have you ever thought about the one thing that connects them? It's not them getting accepted into top universities. It's not the fact that all attended South El Monte High School. It's that they were all part of the Freshman Mentoring Program. 
The Freshman Mentoring Program was born in 2016. When Spanish teacher Mr. Lopez was having a conversation with a student, now alumna, Sandra Amézcua about how Yale University had a group of students called "Frocos," which is an abbreviation for Freshman Counselors. This group at Yale is composed of upperclassmen who are open and determined to guide first-year students in navigating the ins and outs of college and life. Sandra became intrigued by this idea and proposed to Mr. Lopez to bring a concept similar to that of Yales to the campus and students of South El Monte High School.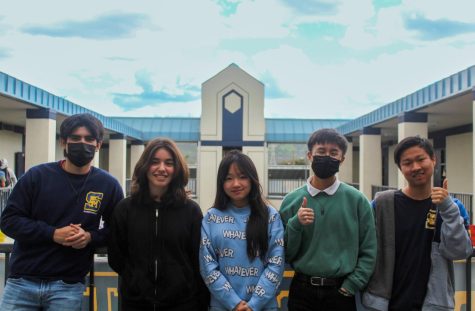 The program has now been around for 7 years, and it continues to provide mentorship and networking opportunities. Mr. Lopez has been the advisor for all of its seven years, and takes pride in how it is a student-run organization, "I just sit back and let the students run the show, and whenever I feel the need to chime in I do, but they do all of the work." The Freshman Mentoring Program also known as FMP helps provide academically determined students with insight and assistance in their high school journey. 
The program has seen and had strong and unique cabinet members, and this year hasn't been any different. This year's cabinet is composed of Ruben Carrazco, Vincent Vo, Anthony Trieu, Katherine Garcia Lopez, and Mexiuan Chan. 
Vincent Vo is a senior who is a first-year member in FMP and a member of its cabinet, who has the title of Director Of Logistics. As director of logistics he is responsible for the scheduling of meetings, getting in contact with any speakers, and keeping track of the program's finances. Even though it's Vincent's first year in the program, he's implemented and shared various ideas in order to create a successful year for the program. For instance, he created an application that facilitates the process of pairing the mentors with their mentees and vice versa since the application highlighted both the individual's character, interests, and academic achievements. Vo shares that "In the end, it worked really well; since the mentors and mentees became very comfortable talking about school and other experiences." He hopes people understand that "FMP is not a tutoring service, it's a journey to find your best self, and to open up doors to infinite college and career paths."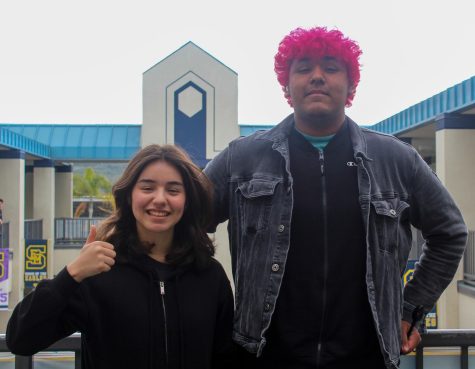 Katherine Garcia Lopez is a second-year member and first-year cabinet member. She has been able to create many fond memories in the time that she has been part of the program. One of her highlights is last year's Christmas party, "It was fun to have a moment where other mentors and mentees got to bond with each other since we are always working with our mentee." Even though she is part of cabinet she is also a mentor, and shares that her mentee (Gustavo Rodriguez) "Has taught me the value of commitment because he stays up late completing assignments, and he is in various clubs too." Katherine elaborates that she has been able to provide Gustavo with accurate information, in order to facilitate his high school, like discussing the difference between weighted and unweighted GPAs, as well as the difference between Accelerated, Honors, and AP through their individual meetings. Gustavo Rodriguez shares that he has acquired new experiences and knowledge through FMP and with the help of this mentee, Katherine. Rodriguez elaborated that he learned how he has the power of patience. One thing Gustavo would like people to know about FMP is that, "you get to meet cool people and you get to have a person to rely on if you need help academically." Mentor Katherine Lopez elaborated that FMP is a constant learning space where not only the mentees are being taught, but also the mentors. As Katherine is a junior in her final year, she hopes to be part of the cabinet again, and would like to major in engineering with a minor in arts at an Ivy League or USC.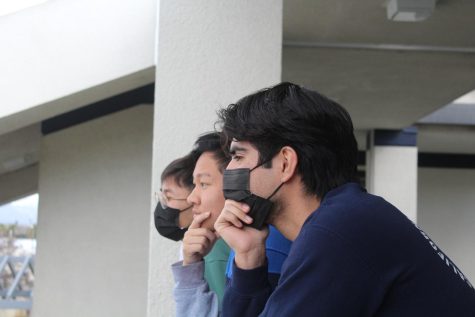 Each year the program consists of a body of students who are determined to achieve their highest potential in life and in school. Karla Ixchop is a member and mentor of the Freshman Mentoring Program. It's her first year and she decided to join because she strove to be more involved in school her junior year. Karla acknowledges the importance of being a mentor, "I've learned that my opinions and experiences matter to my mentee. She takes what I say and do into consideration, so I try to be a good mentor for her." She elaborates on how this job has allowed her to get out of her comfort zone. Karla plans to be part of the program her senior year and aspires to be part of the cabinet. After her time at South, she hopes to pursue a career within the medical field at a university like Stanford or Yale. 
Unlike Karla Ixchop, Bryanna Aguilar has been part of the program for two years. Bryanna became interested in joining FMP when the librarian Mr. Bautista sent an informative email regarding the program. She applied and was accepted, however recalled that her first year was quite unique, even awkward because it was online, and was hard to get to know her mentor. This year she was doubtful when she entered the program once again and saw all the high-achieving mentors and mentees. In spite of the challenges, Bryanna shared that she is excited to be part of the program, and prepared to learn as much as she can in order for next year, which will be her final year. Bryanna hopes to be accepted and commit to a UC where she plans to major in Economics. 
The Freshman Mentoring Program has been one of the most effective programs at South El Monte High School. Most of the students who have been part of the program end up getting accepted into prestigious universities like MIT, Harvard, Yale, Stanford, UCLA, Berkeley, Georgetown, among others. Mr. Lopez hopes to continue to help students with whatever they decide they want to be, and wants to remain the advisor until students call it quits to what has become a South El Monte institution.