Student at South Spreads her Wings to New Horizons
 Karena Caro embarked on a journey beyond the Pacific Ocean to Beijing China where she would learn about Asia in the twenty-first century. When her friend Santiago Alvillar told her about his trip to New Haven, she saw the "Yale Young Scholars Program" as a great opportunity to travel beyond the city limits of South El Monte and study in a different environment. "I was so shocked when I got in because out of million students worldwide I got picked," Karena stated.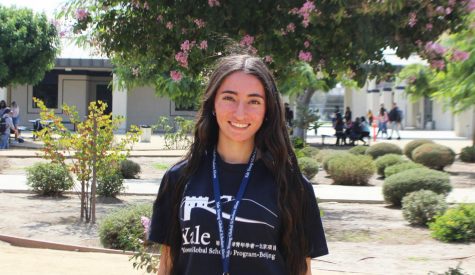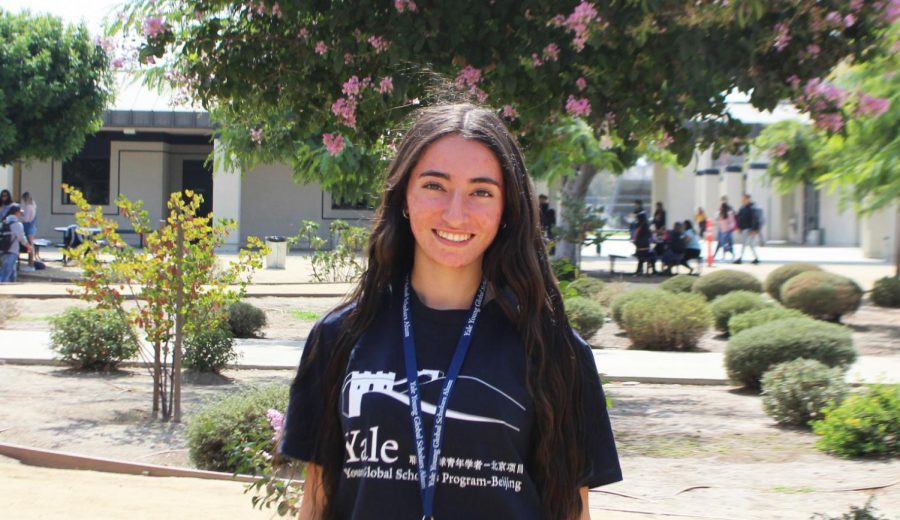 From July 28th through August 10th Karena explored, learned, and lived in a new country. When arriving at orientation the ninety kids in the program were given a glimpse into what their schedule would look like for the next two weeks. "The program's purpose was for us to have fun and enjoy our time there while also expanding our knowledge," she explains.
This trip included eight seminars that were based around the economy of China, this included: Art, Law, and Inequality, The Balance of Power Theory, Chinese vs American Foreign Aid, Child's Play (How the one-child policy shaped modern-day China), Chinese Philosophy and Art Intersections, The Path of a Pathogen Zika Virus Infection, High Sea Adventure Chinese Military in the South China Sea, and Human Rights and Economic Development in the Emerging Markets in the Asia Pacific.  
All of the seminars were held by Yale alumni and Chinese natives that would show powerpoints on these topics. "We would hear them and expand on the topic which we took notes on," she states. The trip was not only about scheduled seminars and projects, but she also visited The Great Wall of China and The Temple of Heaven. 
Karena's parents were proud she put herself out there and took advantage of all her opportunities. The total tuition being $6,300 had her parents concerned, but Mr. Lopez introduced Karena to PTSA that helped pay for more than half of the cost. "It was overwhelming, but I actually got help from Mrs. Delgado and Mr. Lopez who just helped and supported me during the entire process and giving me advice. So I'd really like to thank them," she expressed.
Her experience in China wasn't her only activity throughout the summer. She also traveled to La Jolla to learn about Marine Biology and Pre Calculus due to her being apart of Upward Bound. She had an internship at Noaa's Fishery where she would learn more about our marine life. "I got to get my hands on stomachs of swordfish, and all these types of stomachs, and dissect all these types of stomachs and sort out phytoplankton," she recollected.
Her busy summer transitioned into her school year with five AP courses which include AP U.S. History, AP Psychology, AP Environmental Science, AP Computer Science, and AP English Language and Composition. "The reason I'm taking these AP classes is because I really wanted to take on a challenge and be able to have more of an idea of what college will be like," she commented. 
Her involvement in South doesn't stop there with her also being apart of Emerald Jewel, CSF, FMP, and basketball. Karena hopes to further her basketball career into college and thinks it would be a great way to get involved in her college of choice. "I would like to do basketball, it's always been a fun sport for me," she stated. 
Joining the Yale program has already put her in the mindset of going to Yale but is keeping her options open to other Ivy Leagues and local colleges. "Ever since I was small, I've always said I want to be a doctor, and since exploring more into that field I have been interested in the medical field," she explained. Specifically, she wants to be an orthopedic surgeon, because of a past accident involving her father who worked with one. This incident sparked a newfound passion in Karena that would follow her into the future and beyond.
All of these activities and internships are what make Karena college-bound and prepared for the world outside of South.