Long Story Short I Survived
The end of an era. This June, the Class of 2023 will say their final goodbye as they walk across the stage and get their diplomas. Just like that four years came and went before anyone could blink an eye. Being a part of the Class of 2023, I'd like to take a walk down memory lane one last time. And as Taylor Swift once said, "Long Story Short I Survived."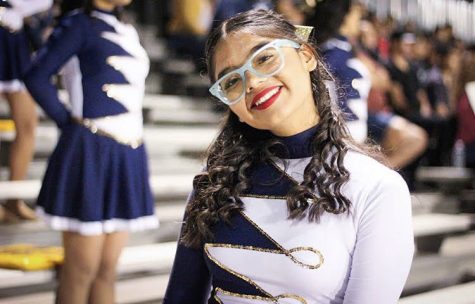 These past four years have been an emotional roller coaster to say the least. Although I've truly been tested as a person, I believe I came out the other end stronger than I was before. My freshman year was a weird experience, I was in a new environment with a bunch of new people. However, I was fairly social that year. I talked to so many new people in my grade and in other grades as well. I would always be hanging out with a different group of people whether it was at lunch, after school, or even next door at McDonald's. I had joined the Drill Team as a chance to step outside of my comfort zone and I actually ended up really loving it. I made some great friends and it allowed me to be more involved in school and the community. My grades were decent, and I pretty much liked all my classes. Then in March, school shut down because of COVID. It was very weird experiencing that since I had gotten so used to talking to people everyday. During the beginning of lock down, I had stopped attending my online classes and my grades suffered just a bit. I felt my mental health decline as I was stuck inside everyday only being able to communicate with my friends through my phone. By the end of my freshman year, I was hopeful we'd be back on campus for the following year, but that wasn't the case. Overall, my freshman year was pretty good except for a few inconveniences I've experienced. 
Transitioning into my sophomore year was also a weird experience since we were still online. Academically I had a very good year, I managed to pass all my classes with A's, even chemistry which is my least favorite subject. I really did put in a lot of effort that year, I was home all the time so I would spend my free time studying or doing homework. On the other hand, I was struggling mentally. I had lost someone very close to me due to COVID, and mourning that loss was extremely difficult. I ended up spending my sophomore year with my grandma because I was just very tired of being stuck at home with my family. I would just say sophomore year wasn't my finest year. 
Junior year was my first year back on campus after the lock down. Students were still required to wear masks and stay cautious. The beginning of my junior year was fairly good, I was happy to be back on campus and see my friends. Yet things just weren't the same. I stopped talking to a lot of the people I had once considered close friends. I wasn't as social as I was my freshman year, so my circle of friends was quite small. Since the lock down, I had become very anxious around larger groups of people, so being in class around so many people I often found myself very uncomfortable and apprehensive. I was still struggling mentally, and it led to my grades suffering. I was trying so hard to hang on until the end of the school year. I did the best I could despite everything that was going on. I finished the year with acceptable grades but at what cost? At that point I decided to skip summer school because I decided that I needed to prioritize my mental health. Especially before my senior year.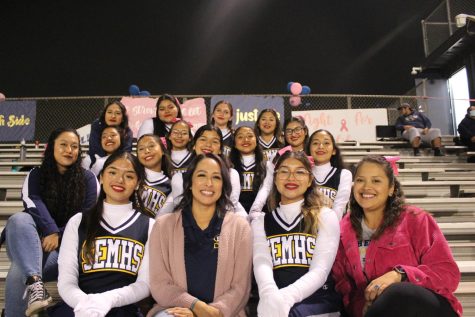 I'm currently in my senior year of high school therefore I felt it'd be appropriate to reflect on my time here, and share my insight. Although I'm fairly happy with how things turned out for me, if I had the chance I would go back and do it all over again. I made my fair share of mistakes, and if I had known what I know now I think it would've made high school a little more tolerable in the long run. However, within these past few years I learned a lot about myself and grew as a person. I had no clue what I was walking into. I had been warned of many things, one being that my friends and I would go our separate ways. Yet instead of drifting apart,  we actually managed to become closer to one another. I had also been warned that my freshman grades do matter so I wasn't to act like they don't. I do agree with this statement, but I'd also like to add your grades matter all throughout high school. I don't believe it's emphasized enough that when it comes to applying to colleges, your transcripts are one of the key factors. If I could go back in time and emphasize the importance then I would. It's especially important for students who aim to get accepted into UC's.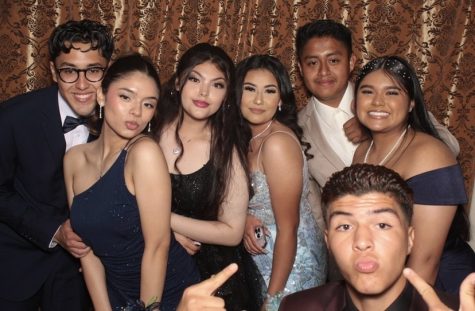 I wanted to mention that it is okay to not have everything figured out. It's also okay when plans change. I had begun my freshman year with my mind set on one specific college and with the idea of becoming an author. I had been so fixated on Arizona State University since middle school. I genuinely believed I'd begin the next four years of my life in the Arizona heat, working towards becoming a journalist. Now, this fall I'll be attending UC Riverside, while I major in English and figure out exactly what it is that I want to do. Although it wasn't what I had planned, I'm excited to begin the next chapter of my life. 
Even though I'm ready for what's to come, I can't just forget about my time spent here! I spent a majority of my time with the girls who became like my second family, the Drill Team. I was in Drill all four years of high school, and I had the privilege of leading the team as captain this year. I also contributed some of my time to the Environment to Climate Club. My favorite memory as a short term member was participating in the National Beach Cleanup. My friends and I had picked up trash at Santa Monica Beach, and we had the chance to visit the little aquatic center. I also contributed my time and dedication to the Eagles Nest Journalism Website throughout these four years. I covered school events, voiced my opinion, learned how to take and edit pictures, and even became the Editor-in-Chief. All of my favorite memories are memories that I've made with my friends. In all honesty, they're the people who keep me going even when I'm at my lowest. My high school experience wouldn't have been the same without them. We manage to make the most out of our time together whether it's us going on after school adventures, supporting each other at extracurricular activities (games, senior nights, performances), or even last minute plans. Even though we constantly bicker and get on each other's nerves, I can't imagine spending so much time without anyone else but them. So I'd like to thank them for making this experience so memorable.  
Overall, I'm looking forward to seeing what the future holds for me. I used to be scared of growing up and becoming independent, but now I embrace it. I can't wait to graduate, and say that I've officially crossed the finish line. The rumors are true, high school will feel like the fastest four years of your life. However, the journey is not over quite yet. Last stop: graduation!