Powder Puff 2022
In the month of December girls at SEMHS are given the opportunity to enter the yearly Powder Puff game. The game consists of all grade levels and is strictly only for females. This year the Powder puff game took place on December 9th. Juniors & freshmen were set up to compete against seniors & sophomores. The game typically consists of switching roles, where the boys football team takes on the role of cheerleaders, and the cheerleaders take on the role of the football team.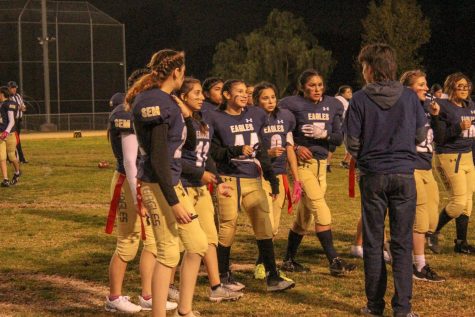 The Powder puff consisted of an estimated 24 seniors and sophomores, and 20 freshmen and juniors. As the game began people filled the bleachers and the girls were preparing themselves on the field. Participating Seniors Jayda Lopez and Celeste Delgado stated, "We were excited and had so much adrenaline," describing the excitement as the game was about to begin. The crowd grew suspenseful when the game was in the midst of playing. "No points were scored yet so the teams grew frustrated," said Celeste, both teams were growing tired as the time grew closer to the end of the game and no points were scored.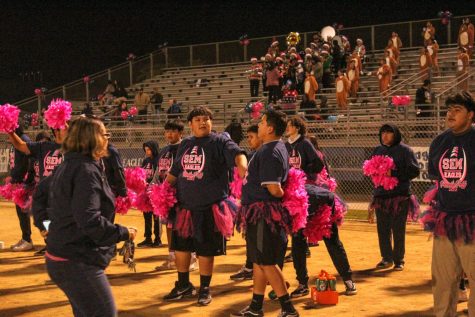 When all hope was almost lost, quarterback Alexis Rodriguez, scored the final points of the night that earned the Senior and sophomore team a win. She scored a touchdown earning her team 6 points making the score 6-0. Finally a point was scored, and the Senior and Sophomore team celebrated their win by dancing, and were doused in water by the coaches.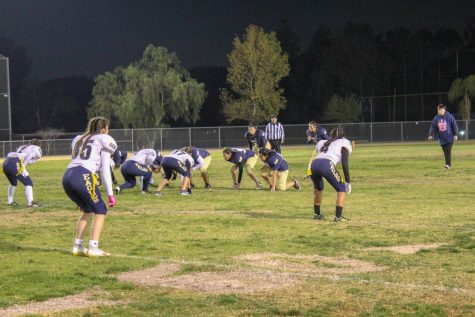 "I had so much fun and I felt cool, but wish there was more than one game," stated Celeste who was #28 on the field. As the game ended all players were sore, but had fun being able to play as a football team, and that for the seniors it would be their last time playing with one another. The girls even if against one another, came together and supported each other at the end.