Netflix "Wednesday" Review
On November 23, 2022, the Netflix show "Wednesday" created by the mind of Tim Burton was released. Within hours of being released, the show became number #1 on the top ten most-watched shows on Netflix in the United States.
For context, the show follows the life of the infamous Wednesday Addams, who is part of the Addams family. She is portrayed by Jenna Ortega. The show starts off where Wednesday is enrolled in a normal high school, and is expelled for a misdemeanor for defending her brother Pugsely. Her parents Morticia and Gomez Addams, who are played by Catherine Zeta-Jones, and Luis Guzman, decide that it would be better for Wednesday to move to a school where she isn't the only outcast, "Nevermore Academy."
Once she gets to Nevermore she meets her roommate Enid Sinclair, who is a wolf. They are quite the opposite, Enid loves bright colors, loves boys, and hanging out with others. However, Wednesday likes dark colors (preferably black), doesn't care for boys, and likes to be alone. Their friendship became my favorite part of the show. Seeing Enid try to get close to Wednesday, and trying to care for her and be her friend in general, warmed my heart.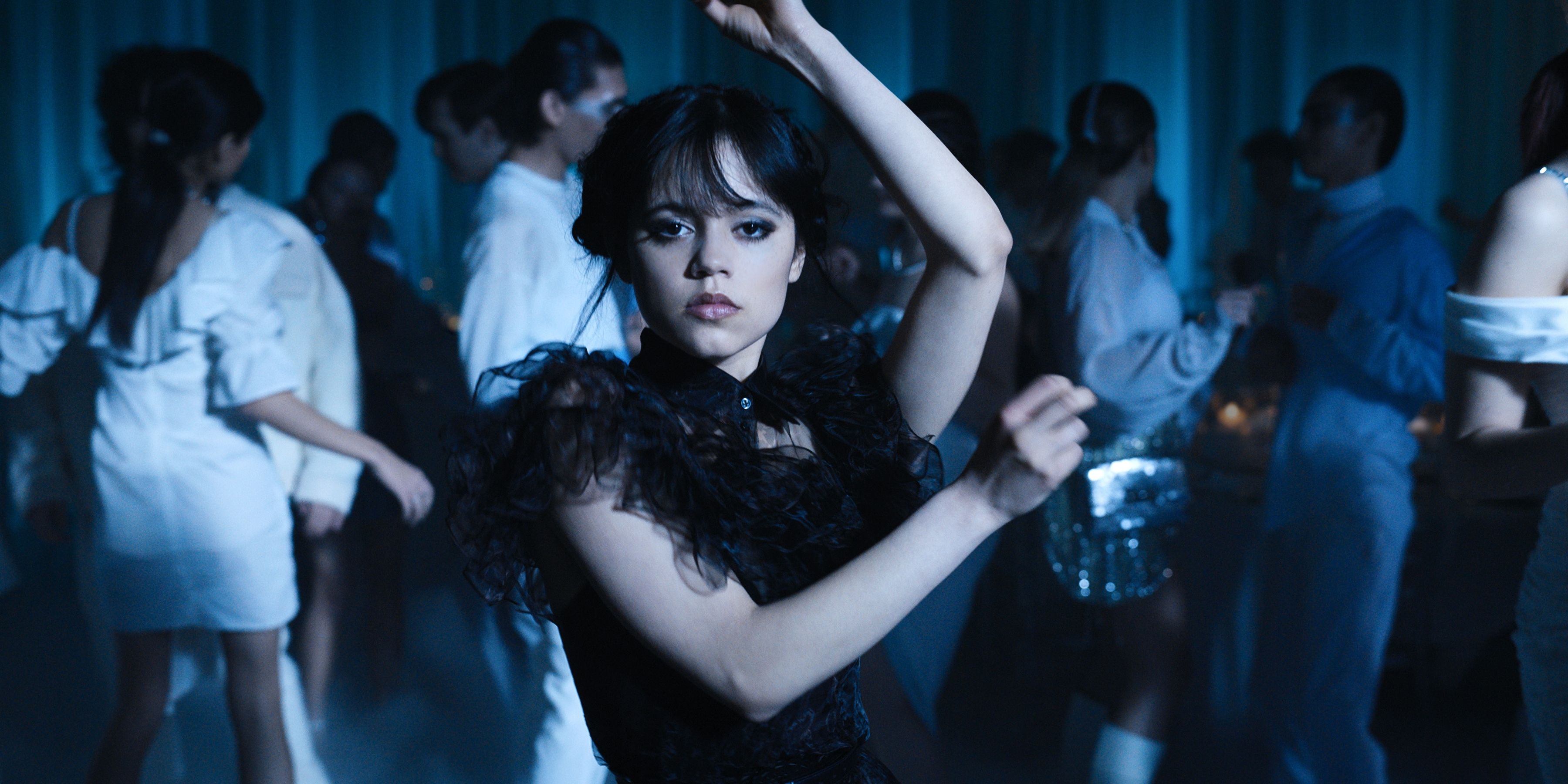 As she is trying to adjust to Nevermore, Wednesday is sucked into a mystery. In the nearby city Jericho, dead bodies begin to appear. The people of Jericho are blaming the students of Nevermore for these tragedies. This made me feel bad for the students of Nevermore, because I felt like the people of Jericho were judging a book by its cover. As Wednesday began being intrigued by this mystery, she also began having visions. She later became  aware of this secret society called the "Nightshades." This was a shocking revelation to find out that her parents were part of this organization when they were younger. As she becomes aware of this secret society she sees that is part of this prophecy where  she is deemed to destroy Nevermore. When this was revealed, I felt sorry for Wednesday because I felt like someone created this prophecy in order to destroy her and make her leave Nevermore. Wednesday later in the show becomes friends with this boy from Jericho named Tyler Galpin, who was played by Hunter Doohan, and who works at a coffee shop. Wednesday's friendship with Jericho took me by surprise because she doesn't like friendships especially with boys. Back at Nevermore, Wednesday becomes closer to Enid and another boy named Xavier, who Wednesday suspects is the one who is killing the people in Jericho. After she begins researching Xavier, she discovers information that signals towards him and calls the police. When that happened my heart raced that Xavier finally got caught, but broke my heart when he was yelling at Wednesday that he wasn't the villain.
In the end, it is Tyler who was the true villain and he was the one who was killing the people. He was working along with a teacher at Nevermore, Ms. Thornhill who is played by Christiana Ricci, who portrayed Wednesday Addams in the 1991 version of  The Addams Family. This was a nice addition to see Ricci come back and play a part in the new Netflix show "Wednesday." Overall the show was great. I believe that Tim Burton did a fantastic job representing Wednesday since she is Latina. For instance, in the show there were moments where Gomez would talk to Wednesday in Spanish. He'd call Wednesday his little "tormenta." In addition, whenever there would be a moment of Wednesday writing in her room, she was listening to old Spanish music. For example in one scene she was listening to La llorona sung by Chavela Vargas. In addition, I like that Burton  modernized Wednesday, but didn't loose the touch that makes Wednesday the authentic character from the original. What I mean by this is there were mentions of her character on social media like Tik-Tok, however Tim Burton didn't incorporate her as a person who used it. Wednesday actually didn't like phones and social media which I appreciated. In the last episode, it ends with a cliff hanger and already has me waiting for season 2.