The Quadratics Club
What is the derivative of (x + 1) sin x? If you don't know, no problem, the Quadratics Club has you covered. The Quadratics Club is a new math-tutoring club started by a freshman named Henry Liem. The idea of the club was born when math aficionado Henry wanted to share his knowledge and love for math with other students. Initially, he wanted to start a club where students who share a passion for math, would gather together during lunch to talk about the infinite world of math. However, he felt that he'd run out of things to talk about, so he decided to create a math tutoring club instead. Henry shared that tutoring sessions have already begun. At the moment, the club has four tutors, who could help you with math ranging from Integrated Math I to Calculus BC. Besides math, tutors can help in other subjects like English and science. Henry emphasizes how he desires to expand his club and is hoping to find more tutors. If you would like to become a tutor, you could scan the QR code on the flyers which are displayed around the school, and fill out the application, which is quick and easy.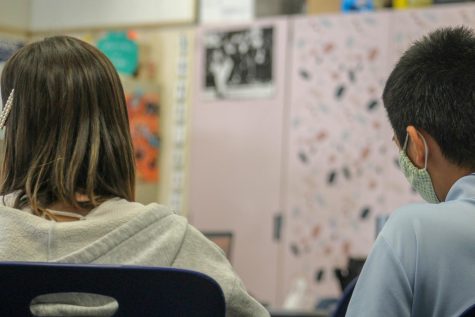 Besides, Henry being in the club's cabinet, he is advised and supported by the health teacher, Mr. Seymour. He is also supported by senior Karolla Anguiano, who is the vice president. Through all their help, the club has participated in after-school sales on Mondays, selling cups of spicy ramen for $1. Also, they participate in the Halloween food fair, selling nachos. All proceeds will go to giving back to the tutors. From buying mini gift baskets to gift cards, these are some of the things Henry would like to buy for his tutors in order to thank them for their hard work and commitment to the club.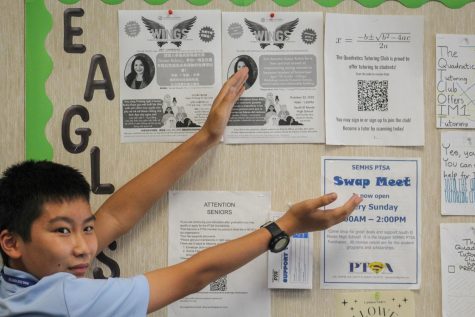 The Quadratics Club is always open to helping anyone that may need it, especially during this time which concludes the end of the semester. If you want to pass your classes this semester, you can catch Henry and The Quadratics Club during their meetings in the library on Fridays from 7:30-8:30 am, or you could email Henry Liem.