EMUHSD Provides Students With At-Home Testing Kits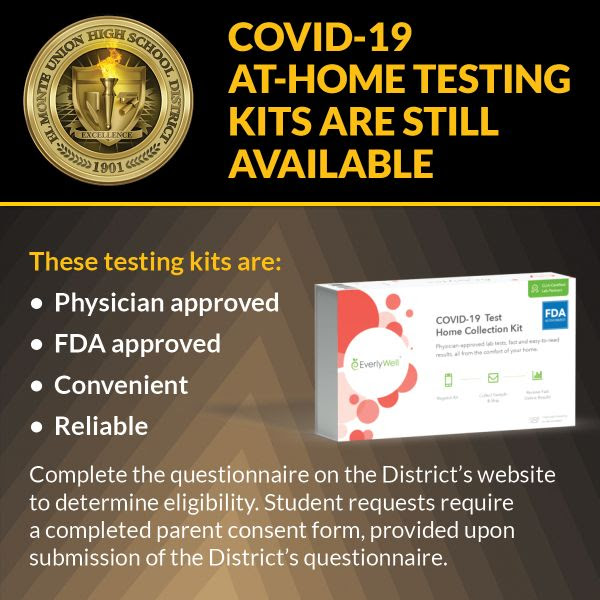 El Monte Unified High School District is providing students with at home testing kits. These are a part of El Monte's effort to help monitor and maintain health. Pairing with Everywell Inc., EMUHSD has had the ability to distribute over 500 at-home testing kits. Each package contains one oral swab that you can send in to have tested.
Kits are available for staff, students, and parents who are interested. All they have to do is fill out a questionnaire that'll determine their eligibility. You can apply for these at everywell.com/register and follow their step-by-step instructions. You qualify if you are experiencing covid-19 symptoms or have had recent exposure to the virus. The testing kit can be shipped to your home address or can be picked up at the district office. In the request form, you agree to use it for personal use or else you will be liable for the full cost of the test, which is $109. 
These testing kits have been FDA and Physician approved. The District still promotes social distancing, frequent hand washing, and wearing masks until it is safe to be in public without them. We encourage students to continue to check the EMUHSD website for the latest updates and changes.