Student Athlete Perseveres During Pandemic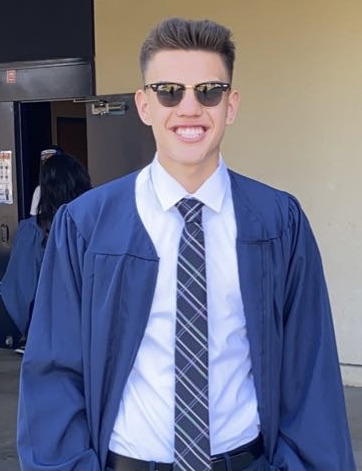 Mario Zamudio is a student athlete who was really looking forward to his senior year of high school, but due to the pandemic, we understand that times have become really difficult for him. Mario has mentioned that he's been able to stay active as well as manage his time. However, he is bummed out that his last year of high school isn't exactly what he expected. Mario had stated, "One thing I was really hoping for in terms of sports, was playing my final season of football because I've been playing it forever and it just sucks cause I won't ever get that last chance to play under the lights again." Something that he's been doing to stay active is completing home workouts such as push-ups, sit-ups, and occasionally runs at Legg Lake. Mario has always kept himself active and said that COVID has not affected his athletic capabilities.
Even though he wasn't able to play football for his last year, he still has the opportunity to play baseball. He claims that this year is not the end for him and he plans to play baseball in college for all 4 years. Mario also said that he has two goals for this baseball season, which is to play hard and either get MVP of the Mission Valley league, or first team all league in baseball. When asked what was a big challenge for him, Mario said, "One big challenge I would say I've faced during quarantine involving my physical health is staying motivated to keep staying in shape, it's very hard when you have nobody to push you or nobody to work out with, but you just have to push through." If he could only play one sport his senior year it would probably have been football. Mario described how he feels when he plays by saying, "It's a different feeling when you're playing under the lights and you feel like you have the whole town watching you."
Something that is really inspiring is that he isn't letting the pandemic and COVID affect him too much. Mario said that he is really looking forward to playing baseball one last time with his friends and in high school in general, and he plans to take advantage of the opportunity to leave it all out there on the field. He intends to give his full effort and try his hardest because he wants to make up for all the lost time. Even with the pandemic going on Mario has also managed to keep his grades up and stay active which is quite impressive. He plans to accomplish the goals that he has set for himself, and is going to finish what he's started and he couldn't be any happier.