Schools Reopening in SoCal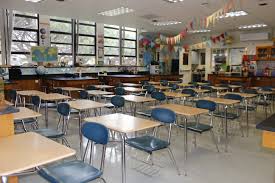 Schools throughout southern California are working on reopening in hopes of bringing students back to classes in person. The LAUSD superintendent, Austin Beutner, provided updated information about schools being allowed to reopen on the LAUSD website. The superintendent stated that "On Monday, March 1st, I'll give an update on our continuing efforts to provide a safety net to the communities we serve. We'll visit the COVID vaccination site for school staff at Hollywood Park which opens tomorrow, discuss the timeline for the reopening of school classrooms, and share how we have already started on the path to recovery for students and their families."
President Joe Biden described the setback in the public schools caused by the pandemic as a "National emergency." The challenges of reopening schools are that the principals, teachers, staff, students, and parents have to receive the vaccine when they return to work in the classroom. Among the three districts: Orange Unified School District, San Bernardino City Unified School District, and the Los Angles Unified school District, two million students, and hundreds of educators have worked hard to teach and follow guidelines during distance learning . 
In Orange County, some schools are fully open for in-person instruction. Jordan Academy is open for the time and when a kid is sick they send them home. "Everybody is notified of exposure, and from there, we take the proper precautions and the allotted time they're supposed to be off campus," stated Principal Lorena Rubio in the ABC7 article.  Others in the county received waivers to resume in-class teaching for students from kindergarten through sixth grade. ABC7 stated ,"but according to county officials, it is continuing with a phased reopening, based on state criteria."
Based on the current numbers, elementary schools in San Bernardino County could return to in-person teaching. The ABC7 article mentioned "However, it's unclear if the San Bernardino Unified School District will reopen even if they meet that threshold. Last fall, the school board voted to continue distance learning through the end of the 2021 school year." 
The Los Angeles, Orange, Riverside, and San Bernardino counties all have one-of-a-kind challenges and elements to consider. However they all have a comparable goal: get kids back in the classroom.