The Making of The Yearbook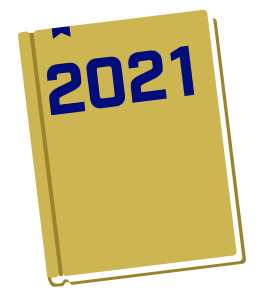 COVID-19 has caused many problems that affected the school year for 2020-2021. Problems such as the lack of physical interactions, sporting events, dances, memories being made, among others was a big challenge for the yearbook staff this year. The South El Monte Yearbook Staff tried their very best to come up with ideas to create a yearbook that captured a lot of high school moments for many to reminisce on. One of the challenges they faced was the lack of cooperation from the students, because not enough students would fill out the Google forms, and surveys regarding the yearbook. A student and member from the yearbook staff named Kelly Diep, stated that another challenge they faced was the fact that the yearbook class was in the second and fourth quarter, which meant students had to wait longer periods of time before being able to cover school events. Also due to the cancellation of sports and distance learning, it was difficult to create the yearbook since there are very few events to capture.
Due to the fact that they had to wait until the second and fourth quarter, the school year was zooming by with many virtual events occurring, but no one was capturing them. It was especially difficult when they were heavily understaffed with only 10 staff members. Kelly said, "This is my third year of being in the yearbook, and typically we would take about a month for each student to finish a spread (a page) or two, however, this year we tried to complete a spread in about two weeks and move on." The yearbook staff worked very hard this year, and tried to overcome every challenge that was thrown at them. Kelly also mentioned that the yearbook has to be finished by the middle of March.
Usually the yearbook contains many events such as sports, pep rallies, and club activities. Although virtual events occurred, not many of them were captured, and not many students showed enough cooperation for the yearbook staff to use. The yearbook will be $85 and students are able to order it on yearbookforever.com. It was also stated that some students appear more than once in the yearbook so hopefully the yearbook will be worth the wait. The yearbook also is the same number of pages as always, and it contains lots of student profiles and student interest pieces.