Do Students Work Better through Online Classes?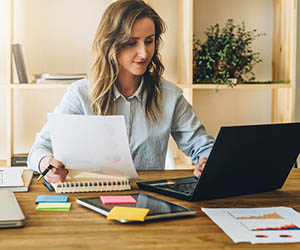 On the 15th of March, schools in the Los Angeles Unified School District LAUSD closed down, and ever since students throughout the nation and here at South El Monte High School have been taking classes online. A global pandemic ( COVID-19) caused stores, restaurants, and amusement parks to close down, but one of the main places that closed down were schools, leaving kids to take online classes.
Online classes have been going on for months now. Students have been engaging with their classes on Google Meets or Zoom meetings. Students have a modified schedule however they are still expected to work. Students still have to study for quizzes, turn in their work, and mark their attendance like traditional school but it's online. Students wake up at 9am to begin their class work, and finish at a 1:50 in the afternoon.
There are some  pros and cons when it comes to online classes. Some of the pros include students get longer breaks to eat and relax, students can dress up more comfortably, and classes are less disruptive. However when it comes to online classes there can be some cons. For example, the internet can lag or stop working, students can be distracted by their phones, students can be sleeping, and students may struggle more when students have to do homework.
Do students work better through distance learning? It depends on the student, and whether they feel more comfortable.
Many students express their preference for traditional on campus schooling. Kimberly Silva stated when asked her opinion, "I like regular school better because I like being in school and interacting with students, and I can ask the teachers for help, and online school makes me feel unmotivated, and like if I just want to go to sleep."
According to an op-ed in Education Week by Susanna Loeb, "Jessican Heppen and colleagues at the American Institutes for Research and the University of Chicago Consortium on School Research randomly assigned students who had failed second semester Algebra I to either face-to-face or online credit recovery courses over the summer. Students' credit-recovery success rates and algebra test scores were lower in the online setting."
Susanna Loeb of Education Week goes on to state "Students who struggle in in-person classes are likely to struggle even more online. While the research on virtual schools in K-12 education doesn't address these differences directly, a study of college students that I worked on with Stanford colleagues found very little difference in learning for high-performing students in the online and in-person settings. On the other hand, lower performing students performed meaningfully worse in online courses than in in-person courses."
According to Educations.com "90 percent of students today think that online learning is the same or better than the traditional classroom experience. Every student must assess their unique situation and decide according to their needs and goals, and while this alternative to traditional education is not for everyone, it's still a convenient option with virtually endless options for international students all over the world."
Obviously there are a number of diverse opinions about the pros and cons of online distance learning. I think most people can agree to make the best out of it for as long as it is here.