Senior Updates & Graduation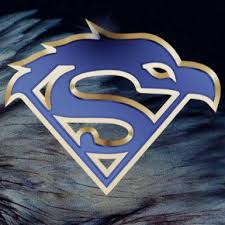 Hello Eagles, hope you are all well and staying healthy! Today on the Eagle's Nest we will be giving information and details on what's happening over the span of the next few weeks regarding seniors and graduation.
As we all know the school year is happening virtually via distance learning due to the COVID-19 pandemic affecting our ability to have in person classes. The remainder of May and June will serve as a way to raise your grades for those graduating, and for other students to still do school work and earn credit for the spring semester. 
In the following weeks the school has agreed to give out appointment cards for each senior that will allow students to "check-out," just as they would if in school. This time it will take place in the parking lot as a drop off system where students will return library books and pay fines, as well as return any spring sport uniforms and items that belong to the school. This system also allows students to receive refunds for senior packets and field trip/fundraiser money. This will also be a way for students to pick up caps and gowns since graduation is planned to happen sometime in the future between July and August if possible.
Now because of this system the school has set up, it is also a way for seniors to return chromebooks. Another reminder on behalf of the yearbook staff is that yearbooks will continue to be sold on the website provided on the South El Monte's yearbook instagram (@yearbooksemhs), or finding more information by emailing Ms. Lelchuk, but remember they are limited!
Other reminders that are important for seniors in regards to the Golden Eagle Awards will be held virtually this year, so be on the lookout for an email regarding the specific details, and extra information regarding that event.
Also for seniors, diplomas are scheduled to be ready for pick up and distribution on June 4th. When this does occur, it is also the chance to tell your counselors where to send your final transcript. 
In the meantime, continue to check your school email for further information, and reach out to your teachers and faculty for pending questions. Remember to practice social distancing, and stay safe!