"The Corner" Brings Light to Mental Health
South El Monte High School is the home to a numerous amount of student run clubs that provide students with creative outlets to express themselves and create connections with their peers over common interests. One of the newest additions to our school is "The Corner" club which is run by our very own Liyah Rangel and Nicole Lohman. Their club emphasizes the importance for high school students to have a place to be themselves.
The purpose of this club is for students to have a place to relax and unwind in a judgement-free classroom. Club President Liyah Rangel expresses that her ideal vision for her club is to educate students on mental health, "I've always felt like this school didn't have a club that offered the emotional support and the safe space that a lot of us need and I wanted to change that." As a senior and high school now Liyah wants to ensure that the younger students don't feel like they are alone, "School can be very stressful and sometimes we don't have anyone to talk about it with, I've felt like that and I don't want others to feel that way."
Club vice president Nicole Lohman also expresses that her vision of the club was also to be a safe space for students and emphasizes their pro-mental health agenda. "Our meetings are every Wednesday during lunch and they usually consist of discussing random topics or anything that interests them." She hopes that the people who join the club are able to express themselves and feel welcome.
The club recently took a trip to a Farmers Market in Monrovia to get to know each other better as well as the different cultures of foods. They also plan on taking a hiking trip to Eaton Canyon in Pasadena, with the objective to unplug from social media and find peace within nature. The president and vice president express their gratitude to their club advisor Mr. Magana for giving them the opportunity to create something special. "He really is the rock of our club not sure what I would do without his encouragement."
About the Writer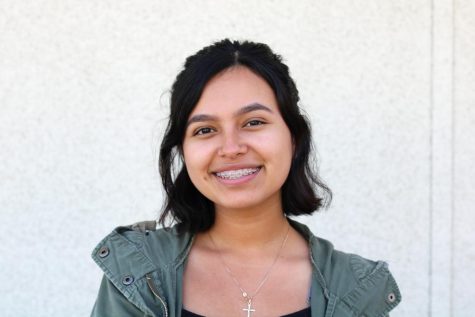 Metztli Estrada, Online Editor, Features Editor
I am both the Online Editor and one of the Features Editors in the Eagle's Nest. I decided to join the Eagle's Nest because I wanted to explore journalism...