AP Students Study Hard!
As many students know, South El Monte High School provides many Advanced Placement classes, which can aid them in gaining college credit so they don't have to take the class in college. When a student takes an AP class that prepares them for the AP test that starts from the beginning of May to the last two weeks.
The AP classes that South El Monte High School offers are art history, calculus AB & AC, computer science principles, English literature & composition, English language & composition, environmental science, European history, psychology, Spanish language, Spanish literature, statistics, and US history. 
The grading in advanced classes is harsher than regular classes, so A in a regular class would be a B in an AP class. Even though the classes are more difficult many students take them anyway so they can add to their college applications since many colleges look for students who challenge themselves. "It challenges me and makes me realize what I'm interested in for the future. Finally, I'm able to surround myself with people who have the same goals and mindsets academically as I do." says junior, Yessenia Maldonado.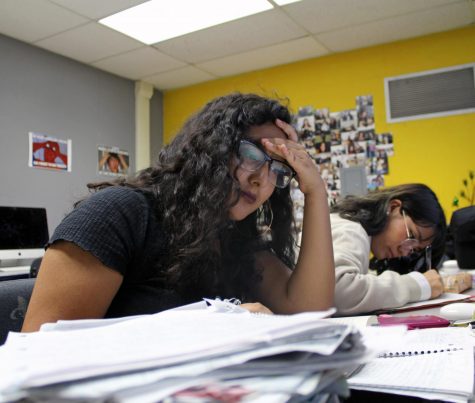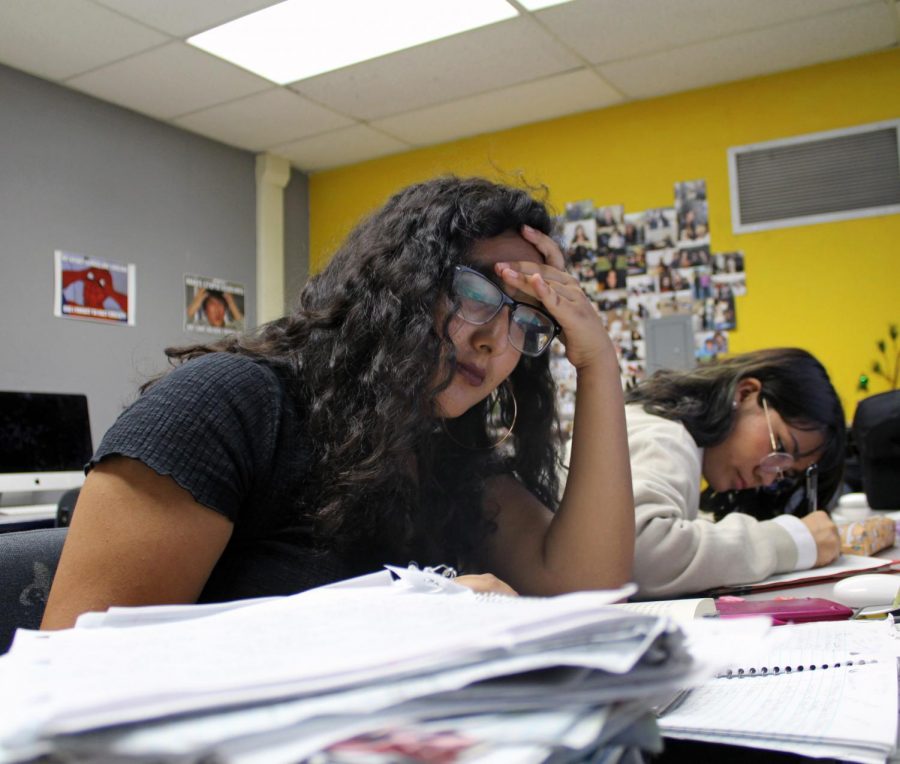 Teachers who teach these classes help prepare students for their AP exams in May by having them take practice tests. Many even give college board tests to test how their students would score in the test at that time to determine what the students should focus on improving. "I think that AP classes are important because they are free money that you can get by passing an exam. You'll be thankful for them in the future because units are expensive," says junior Betsabe Alfaro.
Students may prepare for the college board tests on their own time by buying test practicing booklets and testing their skills on their own time. The library is also a common area many students in the same advanced class go to study together. 
"One should go in with the mindset of getting work done and planning to at least try to pass the exam. AP classes are only beneficial if we know how to use them to our advantage," says Marina Limon. Although the classes are difficult students are still willing to go through the struggle to earn those college credits. 
Aside from the bump up in college applications, AP classes also teach students how to properly plan out their week so they can effectively do their copious amounts of schoolwork. This important skill will come in handy in college when students have large workloads for each class.
Additionally, advanced classes also train students to think fast and memorize large amounts of information for the exams so students become effective at studying as well. "If you want to take an AP class, you have to be serious about it. Don't take it to mess around and make it harder for other students who are trying to learn," says senior Nicole Nguyen, who's taken four advanced classes in the past and is currently taking three classes.
The majority of students taking these classes currently say they wish AP Biology was still an option at South El Monte High School, but since classes are only provided when there's a certain number of students who sign up for it, classes are not always available annually. 
Ultimately, whatever classes students choose to take they should keep in mind that college's first choices will be students who challenge themselves. However, if students think advanced classes are too stressful for them they should take their mental health into consideration and choose a schedule that is best for them.