After 720 days, it's Time to Say Goodbye
After 720 days and more than 4,000 hours, it's time to say goodbye. It's time to say goodbye to the school that showed me how exhilarating life can indeed be, and the teachers and friends that became my second family. As I prepare for my last couple of days and graduation, I'd like to walk down memory lane and reminisce about the peaks and lows of my high school journey.
I remember the first day of freshman year like it was yesterday. My face was caressed by the colors blue and gold from the arc of balloons that hovered at the school entrance. My ears became deaf by the brassy yet smooth tunes that were played by the marching band. At that moment, I was in awe of how spectacular the warm welcome was but at the same time, I was determined to conquer South El Monte High School and the hardships of life. I did just that in the first couple of months however, I then began seeing the harsh realities of school and life, which weren't as bright as shown in High School the Musical. In my classes, I'd usually sit in my seat lost trying to pretend that I knew what was going on in the lectures. At certain points I allowed myself to believe that I was dumb but in reality, I didn't have much support. This essentially caused me to obtain average grades which in my heart I knew that I was better than these average grades, not because I was what some people call "smart," but because I was rather curious and determined to learn. During lunch, I felt out of place whenever I ate with my "friends," and I came to notice that they didn't care one bit if I was sitting with them during lunch or not. To them I was invisible. Most of the time during this first year I pretended that I was happy by putting on my "mask of smiles" whenever I navigated the halls from one class to another. Even though I felt pretty down most of the time during my freshman year, there was one time and place when I wasn't. I was always quite delighted to be with my drill divas, and have the opportunity to cheer and perform. My favorite memories were all the football games that I attended during my time in drill. Preparing for the games was the highlight of my Fridays. A group of four girls would get together and usually take a five-minute walk to the next-door neighbor, also known as McDonald's. We'd get our food and walk back to the hallway of the band room, eat our food, laugh, and begin getting ready for the football games. I'd always ensure that my ponytail was pretty high, that I had enough blush on my cheeks, and that I had the signature red lipstick on my lips.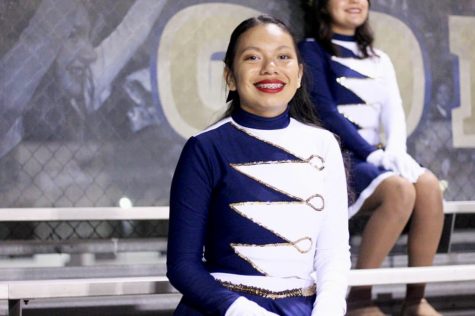 Usually, when the games started I hoped that they would end instantly but after being at every game, I did become a fan of the sport. A couple of months later into school, in February I had my quinceanera, which was one of the best memories ever because I got to celebrate my fifteenth birthday with some of my best friends. A few weeks later through the intercom, I along with hundreds of other students received the news that we'd be taking two weeks off of in-person school and switching to distance learning due to COVID-19, a flu-like virus that little else was known about at this point. Those two weeks turned into endless months. Months where I was receiving all A's but I considered those grades "easy A's," and finally my 1st year in high school had ended. 
Many people say that when one goes through something traumatic, usually the details regarding the event are a blur. If I could summarize my sophomore year in one word, it would most definitely be: blur. All I can say and recall is that a full academic year through a screen was quite challenging, and being away from my teachers made me struggle in school and with my social life. I became an anti-social person, and fell into a state of depression for a year and a half coming to the realization that distance learning is something I would never like to do again.
If I was Aladdin and had a magic lamp in my possession with a genie inside that was able to grant me three wishes, one of them would be at school with my friends, and that is exactly what I wished for in the summer before my junior year. I was exhausted from being forced to sit in front of a computer all day and be expected to learn. Fortunately I didn't need a genie because my wish came true when the district announced that we'd be coming back to school for the 2021-2022 school year. However, students and teachers would be required to return to school with great precaution which meant that everyone would be required to wear masks, and keep a safe distance from one another. In my opinion, that didn't matter because all I wanted to do was have the opportunity to go back to school in person. Once I did go back to school, it was pretty slow for the first couple of weeks because everyone was adjusting to this "new normal" that consisted of masks and social distancing. As I was indeed adjusting to only seeing people's eyes, there was one thing that I wasn't quite able to adjust/accept, and that was the fact I was struggling with my mental health. During distance learning I had severe depression, I zoned out during my lectures online, and I hardly left my room and ate. Most importantly, I hardly smiled. The small things that usually brought me a smile couldn't even get a smile out of me, even if my life depended on it. I thought that once I was back at school surrounded by people, I'd feel better but that was far away from reality. I felt like there was a dark cloud hovering over my head. During class I usually began crying, and I'd begin to tremble. There were even times that I'd begin hyperventilating and I'd run out of my classrooms. Accepting that I indeed struggled with mental health, especially since there is a negative stigma about mental health within the Latino community. However, there was one specific teacher that made me comfortable with asking for mental health help and that was Mr. Johnson. He would consistently check in with me, and ask how I was holding up. He'd make sure that I always had professional help resources, and make sure to provide classwork accommodations. These actions may seem simple but to me, they meant the world. His guidance made me more successful in school as I ended the school year with a 4.15 GPA and a more positive attitude. As the year came to an end I was glad to have met such amazing people, and had the opportunity to see one of my closest friends graduate. 
Three years prepared for this year, senior year. The final year has arrived, and it is safe to say that it was my best year ever. As I began the new school year I was excited especially because I was going to be in charge of journalism's social media account. Being the journalism social media editor has been incredibly rewarding, and it has allowed me to be more connected with South. I had the privilege to be on the sideline of various games as I snapped pictures. I also was able to be at the forefront of various activities like Leadership Development Day, which was one of my absolute favorite stories to write. For the Leadership Development Day which took place at Ledesma, I got to see the true Ledesma which is filled with kindness. I had a chance to meet the one and only Mr. Arteaga who is the principal of Ledesma. Mr. Arteaga has been very courteous and is someone I'm glad I had the chance to meet.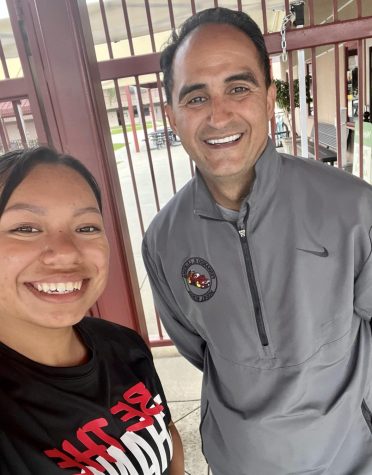 Now, that my final is coming to an end, I'm glad to say that I completed the goal of having a close relationship with my teachers. One of my absolute favorite teachers would have to be the "man behind the tie" also known as Mr. Lopez, the Spanish teacher. Who I've had the pleasure of sitting down with and talk to about the highs and lows of life. Mr. Lopez has been a great source of guidance, he has been one of the people that I always ask the world " Why didn't I meet them sooner?" because I know that my life and outcome would have been different and for the better.
At the end of the day, I think that life has its path for us, and it puts nice people in our path when we most need them. I'm glad that as I end this journey, I have left my legacy behind through the Women's Empowerment Club, which is a club that I started this year to create a safe and welcoming environment for all the young women in our school community.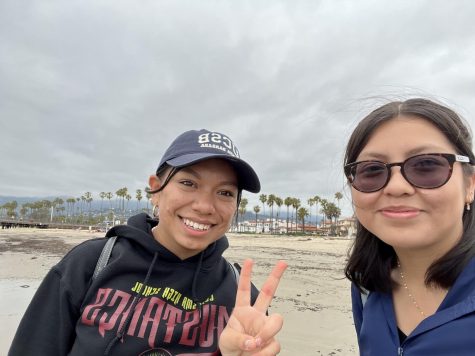 This high school experience was nothing like I expected, but it has transformed me. It has transformed me for the better, as now I am a girl who isn't shy to speak up, and is always willing to make friends. High School is an experience I would not trade for anything. I'm both nervous and excited for this next chapter of my life, as I have committed to attending UC Merced in the fall where I will be studying psychology. Before I step onto this new road, I have one more stop and that's graduation. Onward!